Group Health Insurance in Salt Lake City, UT
Benefits that Keep your Employees Happy
Charles James Cayias Insurance, Inc. provides group health insurance to businesses in Salt Lake City, Ogden, Park City, Murray, Bountiful, Cottonwood Heights, and surrounding areas.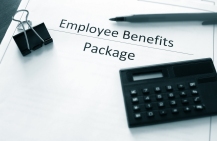 As an employer in today's business world, Charles James Cayias Insurance, Inc. knows how important it is to provide health insurance to the most valuable asset of your business – your employees. By providing each employee with a plan that meets his or her expectations, it can help your business lower turnover and keep a staff that's healthy and insured with peace of mind.
At Charles James Cayias Insurance, Inc., we're proud to offer a variety of group health Insurance plans for small to mid-sized businesses – for quality assurance and additional benefits. Our health insurance specialists will work with you one-on-one to develop a group plan that's not only affordable, but complements your business's needs.
Which Plan is Right for your Business?
?Group health insurance plans typically include either indemnity plans, such as Fee-for-Service (FFS), or managed care plans, including: Health Maintenance Organization (HMO), Preferred Provider Organization (PPO), and Point-of Service (POS).
The major difference between Indemnity and managed care plans is the types of providers, choices of doctors and physicians, out of pocket expenses, and medical bill payments.
Since group health insurance options vary from state to state in coverage options and benefits, as well as the size of your business, it's important to discuss your business's Health Insurance needs with a specialist at Charles James Cayias Insurance, Inc. who can help you find a solution that's ideal and feasible for you and your employees.
Privacy Notice Statement We are authorized to collect Personally Identifiable Information (PII) from you by Health Insurance Companies and the FFE (Federally Facilitated Exchange). Any PII we collect is used to help you complete and submit an application for health insurance. If you choose to give us PII, we may share this information with Health Insurance Carriers or the FFE for the purpose of processing your application. PII is used or disclosed only under the following circumstances: to help you obtain health insurance through the FFE or directly through insurers.
The request to collect PII is voluntary. If you choose not to provide us with the PII requested, or not to respond to certain questions, it may not be possible to submit health insurance applications.
---