Contact Us
Give us a call at 801-488-0085 or fill out this form and we'll contact you!
Proudly serving 46 states for insurance needs.

Charles James Cayias Insurance: Headquartered In Salt Lake City, UT
Your Independent Full Service Agency
Charles James Cayias Inc. has been serving Salt Lake City and the rest of the United States for over 40 years. Our ability to cover every insurance need you have is where we stand out from other agencies. From Workman's Compensation, general and professional liability, commercial or private auto, cyber, liquor liability, health and life policies, and many more!
Here at Charles James Cayias, we insure everything from pilot cars, restaurants, bars/clubs, office buildings, storage units and every other type of business. We have over 100 years combined experience to help you navigate the complicated world of comprehensive insurance protection. Let our commitment to insurance be your guide!
Pilot and Escort Car Insurance
CJC Insurance is recognized as the agency for escort vehicle coverage in the United States. As a part of the National Pilot Car Association, our team members bring a level of knowledge and expertise to each policy that is unparalleled in the industry. The number of options we offer can include everything from commercial auto coverage to general and professional liability.
That level of service and product diversity also extends to our personal lines policies.
Home & Auto Insurance
Having spent decades serving clients throughout the state of Utah, our agents are well versed in the needs of Salt Lake City drivers and homeowners. Whether you are seeking individual or combined coverage, we will find a comprehensive home or auto plan that fits your needs while always keeping you informed of any expanded benefits or discounts you may be eligible to receive.
And due to our partnerships with dependable carriers such as Nationwide Insurance, Progressive, and Select Health, you can have the peace of mind knowing that your policy is secure.
Building Relationships with Personalized Attention
In addition to being experienced, the CJC team is made up of honest and service oriented people who always have your best interests in mind. We will do whatever it takes to make sure your coverage needs are met, even if we're not the ones meeting them. Our interest is in building relationships, so we offer free consultations to help you uncover your potential risks. Then, if we do not think that we will be able to meet your expectations, we will refer you to someone that we trust to better serve you.
We address every single call that comes into our office that same day – no one goes home with messages outstanding. Charley even makes himself available after hours and on weekends to serve in client emergencies. So contact Charles James Cayias Insurance today or request a quote, and let us provide you with the type of personalized experience you can only get with an independent insurance agency. We look forward to working for you!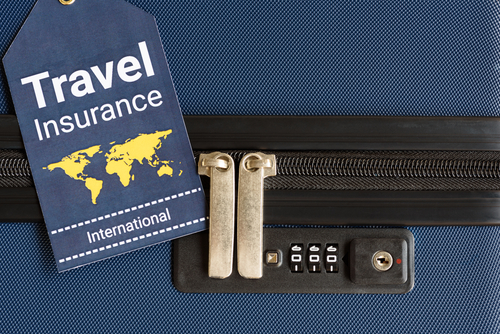 A Proud Member of the National Pilot Car Association

Like, Share, and Review!
Client Resources
View All