GMI, Charles James Cayias to Offer Insurance for Professional Pilot Cars
The coverage targets pilot cars or escort vehicles that accompany oversize load vehicles through a specified area or traffic pattern.
Click here to read the full article by Insurance Journal
---
Business/Economy:

Reasons You Should Buy a Home During the Holiday Season

Many people take a break from the home buying process during the winter months due to busy schedules and inclement weather. Due to contrary belief, this may actually be the time to hit the ground running. Find out how you can score great deals by braving a little cold weather.
Click here to read the full article by ABC News
---

Brian Tracy Inspirational Article of the Month:

How to Motivate Yourself: The Qualities of a Good Leader

Becoming a good leader starts with being able to motivate yourself. These steps will not only help you coach others to be more productive, but also help you find ways to motivate yourself to work as efficiently as possible. Find out how to turn yourself into one of the 2% of people truly considered a leader.

Click Here to Read the Full Article by Brian Tracy
---

Interesting Articles and Photos of the Month:

High School Athlete Sells Her Jeep To Buy Her Teammate A Car

Teens have a bad reputation for being selfish and not thinking of others as much as they should, but this Texas teen is proving just how giving teenagers can be. Find out how one cheer-leader helped out her friend in need, and just how much she had to sacrifice.

Click Here to Read the Full Article by Sunny Skyz

Clues in the Attic: The Secrets to Winter Roof Maintenence

Homeowners don't usually realize their roof needs a little TLC until they have some water dripping from their ceiling. Stay a step ahead and see if any repairs need to be made before there is a major problem with these tips on what to look for when getting your roof ready for the stormy season.
Click here to read the full article by NewsUSA

The Ultimate Towel Folding Guide

This little extra step may be just the thing to help your guests feel extra special during their holiday visit. This simple step by step guide will teach you how to fold a towel into shapes, just like the cruise ships! Who wouldn't like to find a cute monkey waiting for them on the bed when they arrive?

Click here to read the full article by Infographic Journal

Truths vs Myths Relating to your Toddler and a Fever

Having a sick little one at home can be a scary time. There are so many questions about when to take them to the doctor, not to mention how hard it is to see them suffer. This article may shed some light on what exactly is happening when a child is feverish, and when it may be necessary to seek help from a medical professional.

Click here to read the full article by Article Biz
---

Videos of the Month:

Piano Stairs

What would it take to get people to take the stairs instead of an escalator? Apparently all it takes is a musical instrument. See what happens when piano keys are placed on a staircase, and how many people opt for a little more exercise when fun is involved. Would you make the same choice if this was implemented everywhere?

Click here to watch the video by TheFunTheory.com

Kittens and Puppies Discovering the Mirror

Mirrors can be a little confusing for those that have never used them before. Little ones especially can have a hard time figuring out that they are looking at a reflection of themselves. Watch the hilarity that ensues when puppies and kittens are faced with a mirror for the first time, and see some of the accidents that happen when they get a little too aggressive trying to catch the intruder.
Click here to watch the video by Boringly TV
Photographer Puts Two Strangers Together for Intimate Photographs
What happens when you put two strangers together in a pose normally taken by couples or family members? This photographer set out to find out just what creates intimacy and to see if it was possible for two strangers to convey a level of intimacy without actually knowing each other. While a bit awkward at first, the final results may surprise you.

Click here to watch the video by CBS News Online
---
Delicious Recipe of the Month:

Slow-Roasted Herbed Turkey Breast

Whether you are cooking for 2 or 20, cooking a turkey breast instead of a whole bird is a great option to ensure your end result is as juicy as possible. Turkey breasts cook in a fraction of the time, so you are not stuck in the kitchen basting all day and can enjoy the festivities with everyone else. This recipe will help you have a tasty, beautiful main coarse on the dinner table without all of the hard work.
Click Here for the Full Recipe From Kitchen Daily
---
Dumb Criminal of the Month:

10 Dumbest Criminals

This list will have you repeating "what were they thinking?!" over and over in your head. See what some say are the top 10 dumbest criminals of all time! From an author who wrote a book depicting how they committed a murder several years before, to a genius who called ahead asking how much money was in the register was going to rob, these stories will have you rolling with laughter.

Click here to read the full story by AllTime10s

Our Location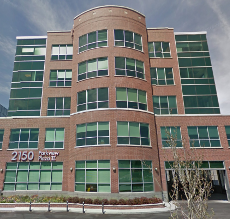 Charles James Cayias Insurance, Inc.
2150 South 1300 East, Suite 100
Salt Lake City, UT 84106
Main office:
801-488-0085
Fax:
801-463-6683