Health Insurance in Salt Lake City, UT
​Health insurance is a valuable asset when it comes to safeguarding you and your family. The Affordable Care Act (ACA), also referred to as Obamacare, requires health insurance for everyone. Trying to find the right plan on your own can be exhausting; from plans with a low deductible, to Qualified High Deductible Health Plans that offer you the option of an HSA account. Here at Charles James Cayias Insurance our goal is to find the right plan with the right network of doctors for you and your family. Proper protection does not stop at just health insurance. To create a complete health care package, here are some products to consider:
-Dental Coverage
-Vision coverage
-Short & Long-term disability insurance
-Travel protection
-Supplemental Insurance
We would like to thank our newest partner Compass Insurance Advisors for their assistance in streamlining this process. We look forward to working with them for many years.

Plan for Retirement Today!
It is never too early to plan for life during retirement. Health insurance and personal needs change during an individual's life. During retirement years Long Term Care, Disability, Medicare and prescription drug cost all need to be planned for. Life Insurance has many options to take care of your individual needs.
Related Products:
Our Location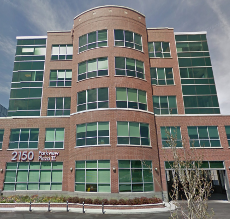 Charles James Cayias Insurance, Inc.
2150 South 1300 East, Suite 100
Salt Lake City, UT 84106
Main office:
801-488-0085
Fax:
801-463-6683